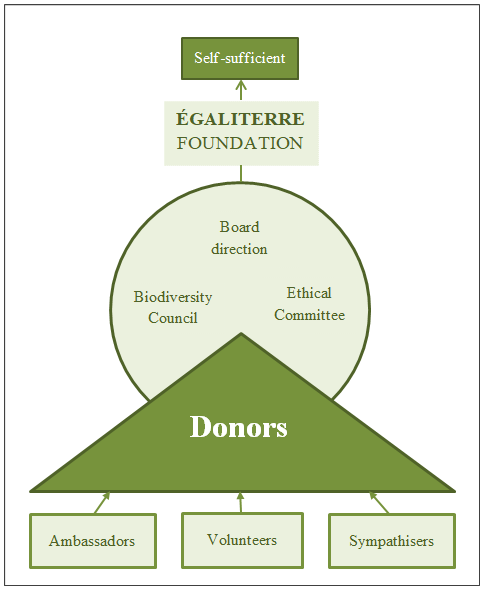 Égaliterre foundation is managed, at its core, by its board of direction. The Biodiversity Council and the ethical committee ensure the implementation of "égaliterrian" values, as well as contribute to it.
Égaliterre foundation sets out roots thanks to its active network of partners and volunteers.
Égaliterre foundation grows with the help of its sponsors, who water it.
Égaliterre foundation branches out with its ambassadors and sympathisers who share its values.
"Let's be the forest that helps equality, peace and diversity grow"
Égaliterre blossoms in the trainings it offers to those who wish to become self-sufficient, and is fruitful with the égaliterrian sharing that, together with them, it enables.